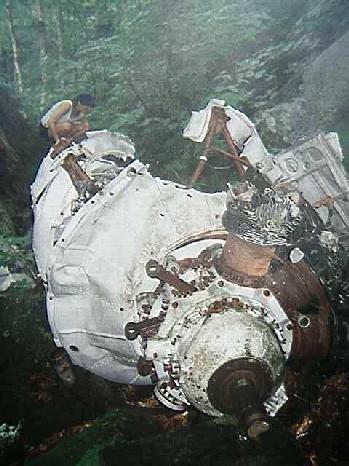 B-18 Bomber Crash on Mt Waternomee
In December of 1942, a B-18 Bolo bomber was returning from a coastal anti-submarine patrol and got lost in bad weather on their way home to the Westover AFB in Chicopee, MA. Through a gap in the clouds they saw a city that they assumed was Providence, RI, and set course for home. The city was actually Concord, NH, and the flight path led them directly into the side of Mt Waternomee, a small peak on the ridge of Moosilauke.

Of the 7 crew members, amazingly 5 survived. A plaque was dedicated on the site of the wreck on July 4, 1992. There are still many pieces of the plane there, including engines, landing gear, most of a wing, and many other smaller pieces.
---
---